Pipeline Renewal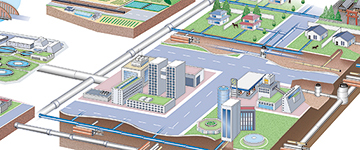 The needs of the market is shifting from new installation to effective use of the existing buried pipelines. Our vast range of trenchless solutions provide most effective and highest performance for every project. It improves safety and reliability on public utility networks.
We contribute to increase durability on infrastructure to secure public services.


Industrial Piping Systems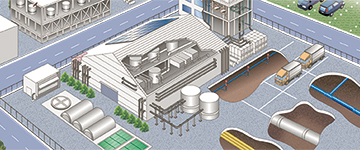 We propose most suitable design and products for new construction as well as refurbishment on factory equipments, utilities, wastewater treatment, water supply and drainage, etc. We also support stable operation for long term by optimizing maintenance condition after it starts running.


Performance Materials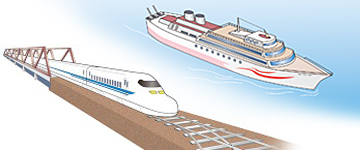 Synthetic Lumber FFU whose texture looks like real lumber is easy to fabricate and durable but light weighted and corrosion resistive.
New concept implemented sound deadening sheet, Calmmoon converts vibration to heat by resin layer.
We contribute for the improvement of mass transit environment through the supply including those products.


More Products from UIEP Group
Sheet Materials
Building Materials
Engineering Business
Headline