We, SEKISUI CHEMICAL CO., LTD. have exhibited at France's premier rail industry event, Sifer held in lille, France from March 21st till 23rd. This year was the 9th time and had around 435 entities and 5,000 visitors.
In order to meet increasing demand for environmental friendly, safe and reliable rail transportation technology in Europe, we have exhibited products and technologies gathered from Urban Infrastructure & Environmental Products Company, High Performance Plastics Company and Corporate. Products exhibited include "Synthetic Lumber FFU made Railroad Sleeper", "Sound Insulation System, Calmmoon Rail", "Fire Resistant Material, Fi-Block". In addition, our environmental conservation activities were also introduced. Many visitors, mainly from France and Belgium have visited to our booth during this event.
We got impression that visitors are quite concerned about safety, reliable and environmental friendly, and our product line up as well as state of the art technology motivated those people to come to our booth.
We hereby would like to express our appreciation for those who have visited our booth and those who have supported for the management of our booth.
Period
March 21st (Tuesday) till 23rd (Thursday), 2017
Place
Lille Grand Palais, France
Content
Largest Rail Industry Event in France. Held in every 2 years.
Exhibited
Synthetic Lumber FFU made Railroad Sleeper
Sound Insulation System, Calmmoon Rail
Fire Resistant Material, Fi-Block
Environmental Conservation Activities of SEKISUI CHEMICAL Group
Pictures from the Event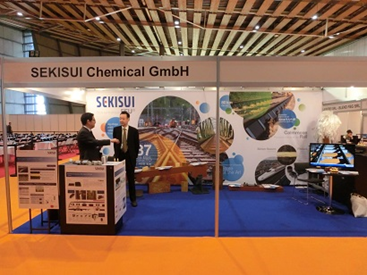 Our Booth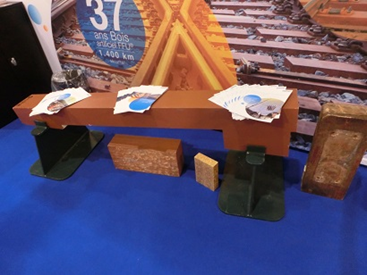 Products for Railroad Industry
(Synthetic Lumber FFU made Railroad Sleeper)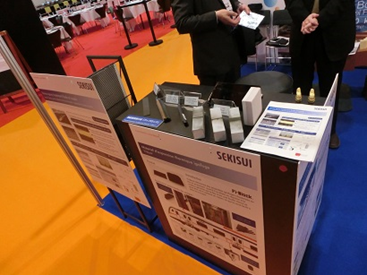 Products from High Performance Plastics Company
(Fire Resistant Material, Fi-Block)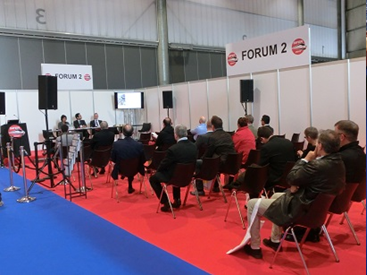 Presentation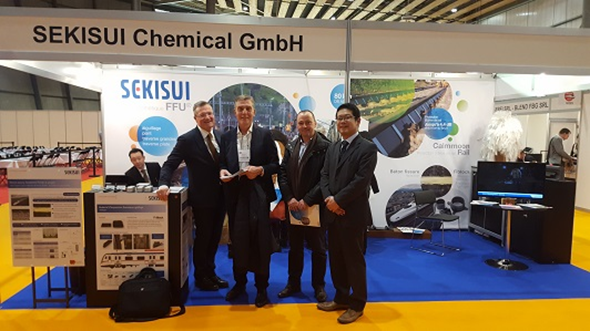 The largest private sector French Transport Group visited our Booth